News as of 3/11/2019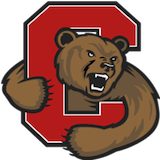 Known Issues
Performance issues between 2pm and 3pm are being investigated.
Maximo Changes
A new date field for "End of Life" has been added to the Asset Details screen, and the ability to search for End Of Life dates has been added to Advanced Search in the Assets application.
An indicator has been added to PO lines in the Purchase Order application that will be displayed when there are PO Logs present.
Screen changes have been made to the Work Order Actuals columns - fields were removed that aren't used, and fields were added that may be helpful to filter or sort by.
Rules have been implemented to prevent certain types of labor transactions from being saved. Restrictions include regular or premium labor transactions with hours greater than or less than 12.5 hours, and any transactions for future dates, except on WOs with a Work Type "AD".
EZMaxMobile Changes
Pick lists for selecting consumables on Material Requisitions now contain all items on a single page.
When adding a new row to Material Requisitions, the line type now defaults to "MATERIAL" instead of "ITEM".
On the work order details screen, a "Spare Parts" button has been added, and will be displayed when the WO is written to an Asset.
The ability to filter by an item # or description has been added to Consumables (Favorites) lists.
New buttons are available on the work order details screen to show Saved MRs, Open MRs, Pending Orders, and Placed Orders.
Work logs are sorted from newest to oldest.
Upcoming Trainings
EZMaxMobile user make-up session (CM Work): March 21; 10am-12pm; Humphreys B26A
EZMaxMobile user make-up session (PM or PM/CM Work): March 28; 10am-12pm; Humphreys B26A